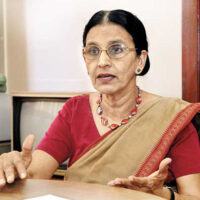 Prof. Anula Wijesundara
Consultant Physician
Prof. Anula Wijesundara MBBS (Cey), MD. (Cey), MRCP (UK), FRCP/DCH/DGM. (Lond), FCCP. The immediate past president of Sri Lanka Medical Association. Has a colourful history full of achievements in both school and her medical profession. The founder professor of Medicine of General Sir John Kotelawala Defence University. Has conducted over 900 free clinics in the formerly threatened villages of Weli Oya, Trincomalee, Mannar, Ampara and Vavunoya to date. Establishment and renovation of various religious places and institutions Engaged in various projects including construction of drinking water and tube wells and provision of educational scholarships to the needy as a social activist.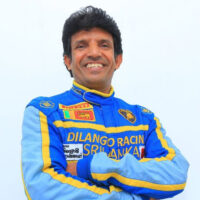 Mr. Dilantha Malagamuwa
International Racing Champion
Mr. Dilantha Malagamuwa is a well known racing champion who has participated over 190 racing competitions internationally with 8 championships and 10 first runner up in many motor racing competitions in Asia and Europe. He is a humble yet highly influential true Sri Lankan in spirit and a social worker who has contributed to the community in various philanthropical work that spans across educating & making numerous donations to uplift the health sector.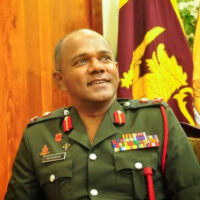 Gen. Daya Ratnayaka
Former Army Commander
General R.M. Daya Ratnayke (WWV. RWP. RSP. VSV. USP. NDU. PSC.) is a former army commander who has commanded divisions and brigades during the separatist war in Sri Lanka. He is the only military officer in the armed forces of Sri Lanka who had been awarded with gallantry medals the most number of times. He graduated from the National Defence University, Beijing, People's Republic of China, and the Defence Service Command and Staff College, Dhaka, Bangladesh.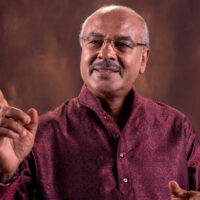 Dr. Rohana Weerasinghe
Musician | Singer | Composer
Dr. Rohana Weerasinghe is an award winning music director in Sri Lanka who has created melodies for over 8000 songs, which includes films, tele dramas and stage plays. He has taught music as a government music teacher in many schools including D. S. Senanayake College, Colombo. He also has been the advisor to the President of Sri Lanka in cultural and aesthetic affairs since 2006. His notable international live performances include 'Rohana Ransara' performed at Sydney Opera House in 2006 and the live performance at Millennium Dome, London in 2008.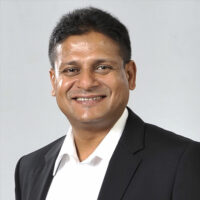 Mr. Dilith Jayaweera
Chairman, George Steuart & Co. and TV Derana
Mr. Dilith Jayaweera is a Sri Lankan corporate leader and a prominent figure in the country's advertising industry who is a lawyer by profession. In 2020, he was among 100 corporate leaders named by the LMD on its A-list of businesspeople. He sits on the Boards of several companies including Citrus Leisure PLC, Colombo Land PLC, and Triad (PVT) Ltd, and is Chairman of the George Steuart Group of Companies.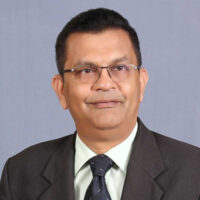 Mr. Chrishan Fernando
Country Manager, Dell Global B. V.
Mr. Chrishan M Fernando (CPM, MSLIM) has lead sales and marketing teams in many international companies including Dell, IBM and Hewlett Packard as a certified professional marketer. He is a fellow of Asia Pacific Marketing Federation and presently follows the Board Leadership Programme conducted by Sri Lanka institute of Directors. Outside of a professional environment he is involved with community services such as working as people's warden of Holy Emmanuel Church in Moratuwa.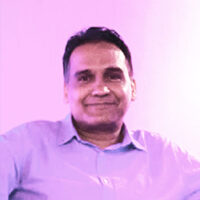 Mr. Rajiv Gunasena
Managing Director, M. D. Gunasena & Co. (Pvt.) Ltd.
M. D. Rajiv Gunasena is the current Managing Director of M.D. Gunasena and Company (Private) Limited. Since 1996 he has played a crucial role in its growth and success. Under his leadership, the Company has expanded its operations and diversified its product offerings. Today, the company not only publishes books but also distributes a wide range of products, including stationery. He is known for his strategic vision, business acumen, and commitment to excellence. He has implemented several innovative initiatives to streamline operations, enhance customer satisfaction, and improve the company's bottom line. He is also a strong advocate of corporate social responsibility and has spearheaded several initiatives to give back to the community. With his extensive experience and deep knowledge of the industry, Rajiv Gunasena has established himself as a prominent figure in the Sri Lankan business community. He is highly respected for his leadership skills, integrity, and dedication to his work.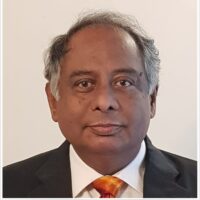 Dr. Lalitha Piyarisi
Consultant Surgeon
Initiated kidney transplantation program at SJGH in 2000 who Has performed more than 800 kidney transplants in government and private sector to date. Served as a General Surgeon at government hospitals such as Anuradhapura, Matara, and Galle. Volunteer Surgeon in Sri Lanka Air Force in Palali Base Hospital, Point Pedro, and mobile operating theatres in Vanni during the separatist war. A mentor of many Genera Surgeons practicing in Sri Lanka as well as abroad. A keen follower of Sri Lankan music and art.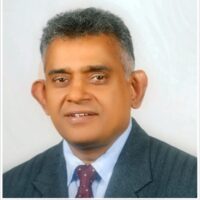 Dr. Chula Herath
Consultant Nephrologist
Dr. Chula Herath MBBS, MD (Col), FRCP, FCCP. Consultant Nephrologist at Sri Jayewardenepura General Hospital since 1993. Instrumental in commencing the Nephrology and Dialysis Units as well as the live and deceased donor transplantation programs at SJGH. Immediate past president of Sri Lanka Society of Nephrology and past Chairman of Specialty Board in Nephrology in PGIM. Trained more than 35 Nephrologists currently practicing in Sri Lanka, UK and Australia. Research interests: Chronic Kidney Disease of unknown cause in Sri Lanka (CKDu), non-proteinuric CKD, post-transplant infections. 59 published papers and abstracts.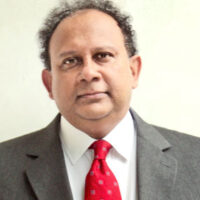 Dr. Kanishka Indraratna
Consultant Anaesthesiologists
Dr. Kanishka Indraratna MBBS, MD, FFARCSI, FRCA, FCAIS, A past president of the College of Anaesthesiologists and Intensivists. Numerous international publications and presentations in well-known journals such as BMJ, Lancet Respiratory Care, and Annals of American Thoracic Surgery. A pioneer in Peri-operative Transoesophageal Echocardiography, Invasive Functional Haemodynamic Monitoring, and Brain Function Monitoring in OT and ICU in Sri Lanka. Currently works as the head of the department of anaesthesiology at SJGH as a longest-serving consultant.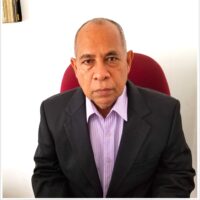 Mr. Kareem Amath
Retired Managing Director, United Shipping Services (Pvt.) Ltd.
Commenced career in merchant shipping for a period of 4 years. Owners Representative for a Danish company – Scan Shipping / Shipco Transport (PVT) Ltd. in shipping, freight forwarding and logistics for a period of 20 years . Retired as Managing Director of own company- United Shipping Services (PVT) Ltd. after a period of 15 years. Presently involved in numerous social service and welfare projects.